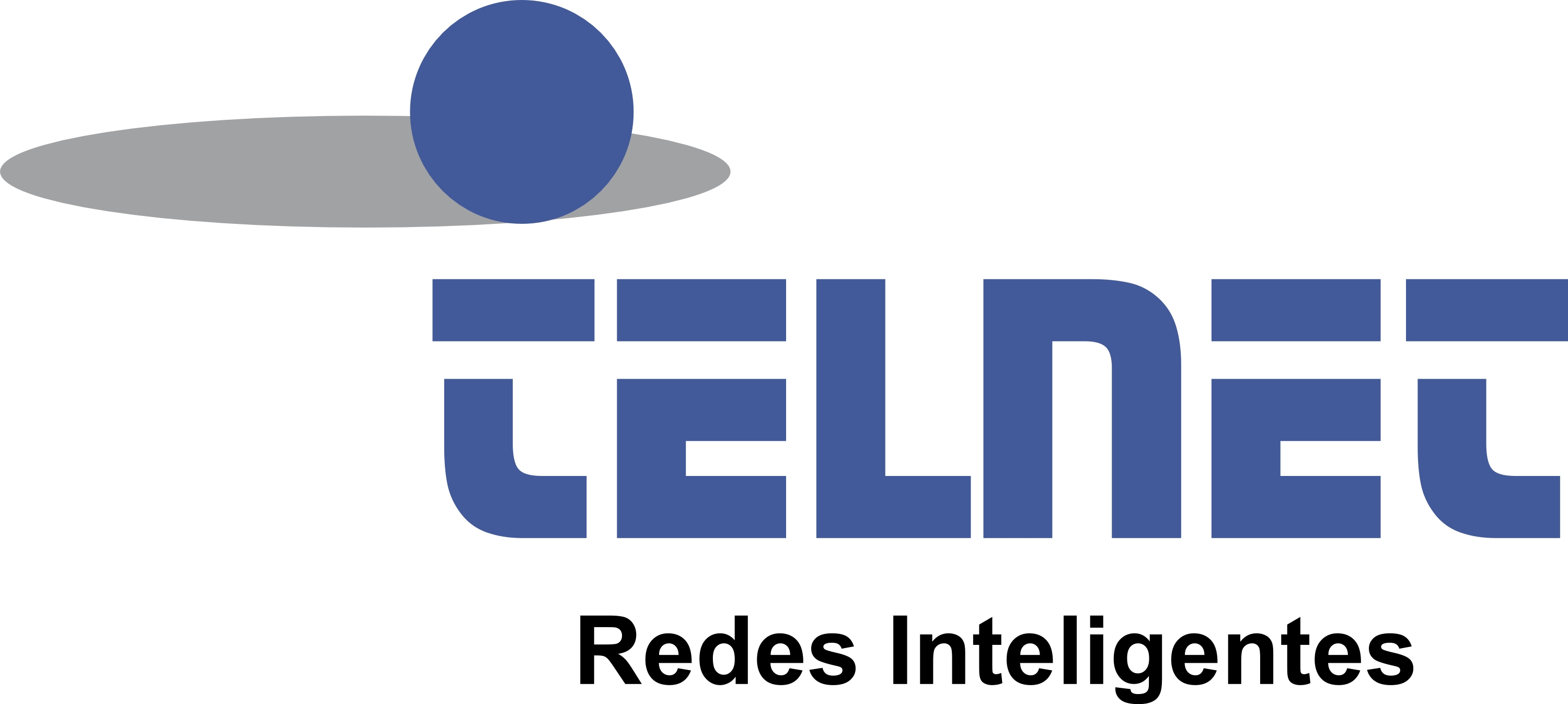 Brief history of Telnet:
Founded in Zaragoza (Spain) in 1994 by Mr. Manuel Villarig Tomás, with the name of INTELNET SA. In 2001 adopted its current name of TELNET Redes Inteligentes SA.
Telnet started its activity supported by the experience of over 20 years of its founder, as Director of Research and Development in Cables de Comunicaciones SA, a company that at that time was a pioneer in Spain in optical fiber technology, and for many years first national manufacturer of optical cables.
From the first days, TELNET Redes Inteligentes SA has a firm commitment to Research, Development and Innovation, adapting itself to the needs and demands of the changing market of telecommunications. As a result of this strategy we achieved a wide and consolidated catalog of products and solutions:
GPON Access and FTTH Networks. In-door fiber optic cable, GPON analyzer, GPON extender, optical amplifiers, optical splitters, ONTs and OLTs.
SDH, 10G and xWDM transportation. Optical Adaptators, media converters, xWDM and SDH.
Infrastructure and mobile telephiny networks GSM/3G. Antennas for base stations based on fractal technology, UMTS indoor repeater and PoC/PTT board terminal.
Fiber Optic Cables and Passive Components. Producing cables up to 512 optical fibers with any type of protective covering, microcables and fiber optic for data distribution and TV at home.
The beginnings
Telnet Redes Inteligentes began its way into broadband in 1996 by the hand of Telefonica R&D with the industrialization of the first network terminator for Gigacom infrastructure and selling more than 900 units, guarantee the quality of a product that was ahead of its time and set a new trend in optical access at 155Mbps.
Following revisions of this product were carried out solely by TELNET resulting in a complete range oftermination equipment and access monitoring called optical adapters and whose speeds range from 2Mbps to 40Gbps.
Evolutions of the the previous equipments to work with multiple optical windows in CWDM and DWDM or their integration into an interoperable GMPLS control plane are some examples that conform the the current TELNET optical solutions catalog as the most advanced in the access and transportation market.
In addition to the broadband line, Telnet Redes Inteligentes also commercialized from the beginningpassive optical components for fiber to the home networks (FTTH).
Thanks to these two initial activities, Telnet Redes Inteligentes entered the telecommunications market working having as main clients Spanish operators, administration and public institutions and infrastructure integrators.
Fiber Optic Cable
Later in 2002, Telnet Redes Inteligentes started the construction and assembly of a factory of fiber optic cables, which began its production in 2004. In this factory are produced all kinds of optical fiber cables, for lines, facilities and for both indoor and outdoor plant. Also for the modern technology of FTTH, fiber to the home.
Initially, these facilities have an area of 6,000 m2 and a production capacity of 800,000 km of fiber that has been increased to 12.000 m2 and 1,200.000 Km of fiber optice per year with the new factory. Its versatility allows the design and manufacture of fiber optic cables extending from single-fiber to 512 fiber cables.
Opening of our Trade Office in Madrid
In 2006, in order to offer a better business service and support for our customers, TELNET established its current trade office in Madrid and at the same time establishing the Direction of Marketing and Business Development.
Next generation mobile telephony fractal antennas
In 2008, after the decision of SIEMENS of closing its company SIEMENS-ELASA, located in Zaragoza, Telnet Redes Inteligentes decided to continue the business of manufacturing of mobile phone antennas abandoned by Siemens. To do this, Telnet bought its assets for the manufacture of these fractal technology antennas, opening a new line of business making compact low visual impact antennas that integrate themselves with their environment, and designed for sharing sites with other operators.
Telnet currently designs and manufactures its own multi-band antennas for a wide range of frequencies and configurations. Among the most demanded applications are sharing antennas, in which up to 6 operators can share the same antenna and antennas with the new digital dividend frequencies, such as 800-900MHz frequencies combined with traditional and new network technologies such as LTE or WiMAX.
To market these compact antennas, Telnet registered the trademark ENVIA (ENVironmental Integrated Antennas), which defines our entire product line of mobile antennas for base stations.
Internationalization
In 2009 Telnet Intelligent Networks started its business in Portugal, with the creation of the subsidiary Intelligent Networks: Netibertel Unipessoal LDA. That same year it opened an office in Lisbon,NETIBERTEL headquarters. The objective of this subsidiary is to provide a better commercial service to Portuguese clients and local after-sales assistance.
The Portuguese subsidiary, with 100% support of the parent company, has succeeded in entering the Portuguese market in the different lines of business that Telnet designs and manufactures from its facilities in Zaragoza.
The proven experience of more than 15 years in Spain, the quality of the solutions and team work has enabled people in Spain and Portugal after two years of Netibertel is in key projects and clients and allow us to have a reference on the Portuguese market.
In addition to Netibertel, Telnet Redes Inteligentes began this year to open itself to international markets like Latin America, Middle East, Asia and Europe.
Awards and Recognitions
The excellent business trajectory of TELNET Redes Inteligentes SA has been recognized on numerous occasions from different institutions. Among these awards are:
"IDEA 94" Award granted by the Instituto Aragonés de Fomento, to start-ups.
"Vendor 2000" Award for Junior Company, awarded by the Marketing Club and Leaders of Aragon.
"ASTER" 2007 Award convened by ESIC Aragon to reward the entrepreneurial career
Information Society Award 2008 in the category of Business of the Year in Aragon awarded by the Association of Telecommunications Engineers of Aragon (Aitar) along with the Centro Politécnico Superior (CPS) at the University of Zaragoza.
Making possible the Information Society
From the beginning, the mission of Telnet Redes Inteligentes has been to make possible the Information Society where we all live today thanks to the telecommunications. To achieve this, we haveadvanced laboratories equipped with the latest technological innovations to be able to design and create the precise equipment, antennas and fiber optic cables that carry nowadays fixed and mobile communications.
To afford the constant innovation and technological explosion that defines the telecommunications sector, Telnet has a large group of engineers and specialized technicians with years of experience in thedesign of materials, fiber optics, micro-electronics, programming, radio frequency and optical communications.
Besides the design, in Telnet we conducted from product prototype to commercial production through ourfactories of fiber optic cable, mobile phone antennas and electronic PCB assembly.
Quality and pursuit of excellence
To ensure continuous improvement and the perfect operation of our production processes, Telnet Redes Inteligentes has been certified according to ISO:9001 quality management and ISO:14001 environmental management, in addition to specific approvals of products by major integrators and operators of Spain.
In addition to these certifications, we have also implemented the UNE:166,002 management of R&D&I and ISO:27001 of Information Security Management.