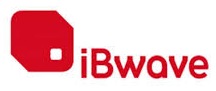 IN-BUILDING NETWORK DESIGN IS
iBwave's BUSINESS
iBwave develops solutions to help wireless operators, system integrators and equipment manufacturers, essentially anyone who has a stake in the network, bring strong, reliable voice and data wireless communications indoors, profitably.
Our customers are trying to bring the full value of voice and data networks indoors, for revenue generation and a satisfied subscriber base. Our software and professional services are used byover 500 global leading telecom operators, system integrators and equipment manufacturers in over 80 countries worldwide.
We help customers realize the full value of wireless voice and data networks, increasing competitiveness by improving the user experience, reducing churn and generating revenue through data applications to maintain ARPU. Our in-building design solutions optimize capital expenditure and let the network live up to its full potential.
What makes iBwave the standard by which all others are measured is first and foremost our vision for in-building wireless network design. We're aspiring to becoming the reference in the in-building value chain by expanding our portfolio of software and backing these tools with professional services. And of course,we support all of today's wireless technologies and have our eye firmly on those of tomorrow.
Our team is made up of seasoned radiofrequency engineers, business visionaries and technology gurus, plus a host of service professionals to guide and support you. Our leaders are in-building wireless technology veterans, whose vision is what drives the company to remain at the cutting edge in the field.